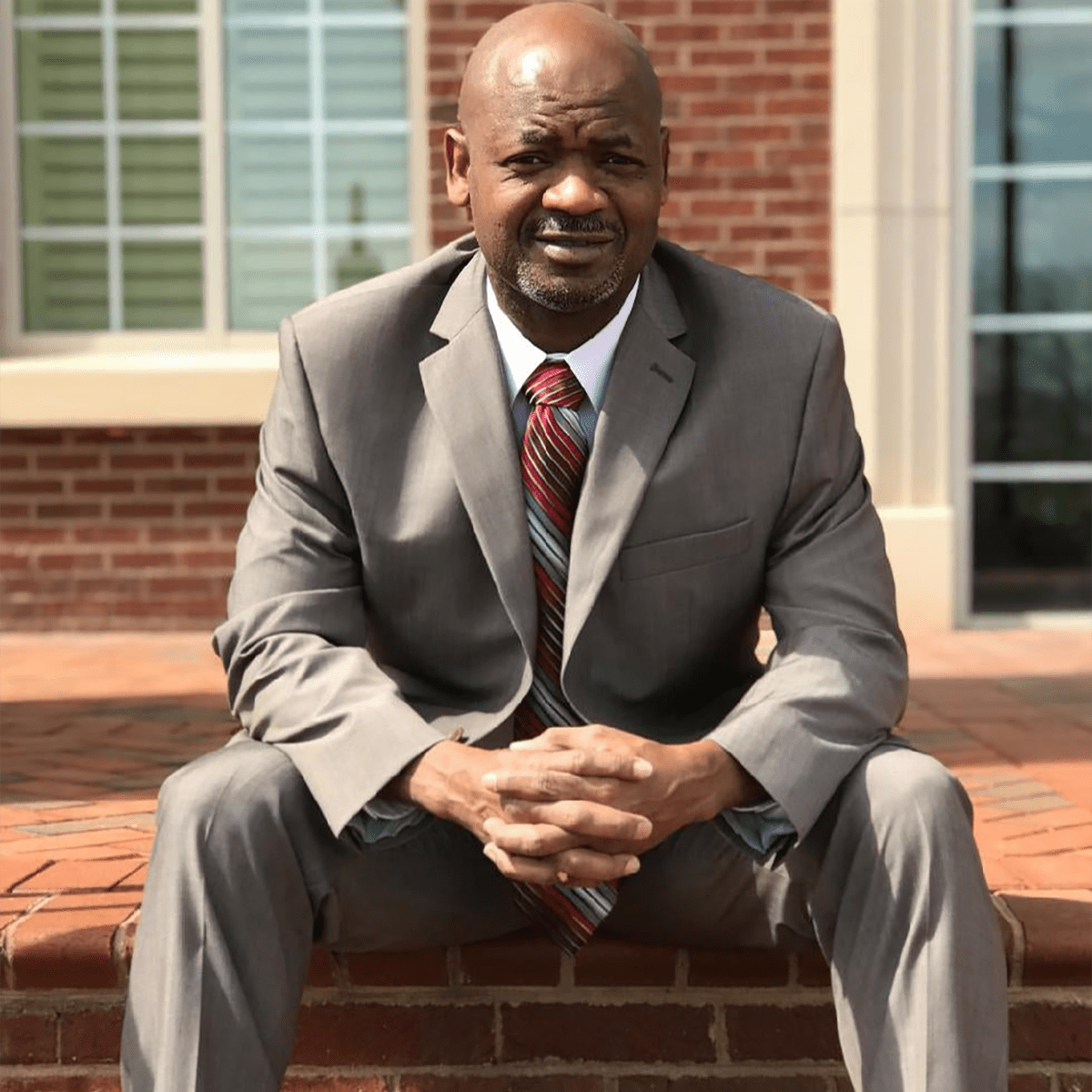 Preston Fleming
Attorney at Law
To Achieve All that Is Possible, We Must Attempt the Impossible. To Be as Much as We Can Be, We Must Dream of Being More.
Preston Fleming is a Personal Injury attorney and owner of The Fleming Firm, LLC. He is also a retired naval officer who took one of the more non-traditional routes to becoming an attorney. He spent his formative years in New Orleans, Louisiana, and graduated from Assumption High School in Napoleonville, Louisiana where he was a four-year letterman in track and cross country. After attending Nichols State University for one year he dropped out and joined the U.S. Navy as an enlisted man. He quickly advanced from the lowest enlisted rank to Chief Petty Officer. He was then selected for the navy's Chief Warrant Officer program and, before retiring after nearly 22 years of service, was selected for the navy's Limited Duty Officer program, ultimately retiring at the rank of lieutenant. These experiences solidified Lieutenant Fleming's firm belief that "it's not where you start in life that makes you a success, but where you finish."
As a sailor, Lieutenant Fleming served on five combatant ships, including three aircraft carriers. He participated in Operation Iraqi Freedom, Operation Enduring Freedom, and deployed to the Middle East on several occasions, including a deployment to Iraq in 2005. His military designations and awards include the Joint Service Commendation Medal, Joint Service Achievement Medals (3), Navy-Marine Corps Commendation Medal, Navy-Marine Corps Achievement Medals (4), and Surface Warfare Officer (SWO) designation among many others. The navy was more than just a career choice for Lieutenant Fleming. It fostered his maturity personally, professionally, and academically. It also taught him how to deal with hardship and adversity and how to persevere when times are tough. And above all else, he realized that there was nothing more satisfying than serving and protecting the rights and freedoms we Americans enjoy. After retiring from the military he has worked as a defense contractor for the Department of the Navy, a mailman, a naval contract specialist, a program analyst for the Department of Housing and Urban Development (HUD), and ran his own small trucking business. Along the way, he completed his undergraduate and graduate studies in business at Saint Leo University and Webster University respectively.
He realized a decades-long dream by graduating from Atlanta's John Marshall School of Law and was subsequently admitted to the Georgia Bar. The Fleming Firm is client-focused and aims to provide quality legal services to obtain the best possible outcome for the client. Deciding whether or not to hire an attorney can be a very stressful time in one's life, particularly if one has suffered a debilitating personal injury. Attorney Fleming firmly believes that an important aspect of any attorney-client relationship is that the attorney is able to help relieve anxiety and stress the client may experience due to all the adverse circumstances that can result from being injured in an accident. Above all else, Attorney Fleming can assure his clients that he will competently, confidently, and aggressively champion their cause while LEAVING NO STONE UNTURNED.
To that end, The Fleming Firm will always utilize the latest technology and support staff to ensure that we meet the client where he/she is. That means being accessible to the client 24 hours, 7 days a week through phone, text, email, or our client portal. It means showing empathy and compassion for those that have been injured in an accident through no fault of their own. And finally, it means that we will LEAVE NO STONE UNTURNED to get you the compensation you deserve. After over two decades of serving and fighting for the rights and freedoms that all Americans enjoy, Attorney Fleming relishes the opportunity to fight for the compensation that all Georgians deserve if they've been injured due to someone else's negligence.
YOU CAN REACH HIM ANYTIME OR (844)DUI-LAW1 OR PFLEMING@THEFLEMINGFIRM.COM
Education
J.D. - Atlanta's John Marshall Law School

M.B.A. - Webster University

B.A. - Saint Leo University
Bar Admissions
Licensed to Practice in the Following Courts
All Superior, State, Juvenile, and Municipal Courts of Georgia

Georgia Court of Appeals

Supreme Court of Georgia
Professional Associations
Gwinnett County Bar Association

Georgia Association of Criminal Defense Lawyers

National College for DUI Defense
Certifications and Training
Mastering Scientific Evidence in DWI/DUI Cases (2022)

DUI/DWI Detection and Standard Field Sobriety Testing (2021)